Your friendly neighbo(u)rhood editor.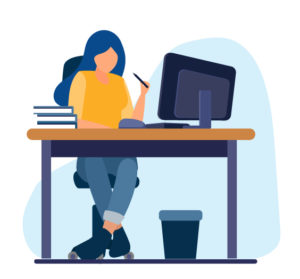 Hello! I'm a nonfiction editor with over fifteen years of experience in book and magazine publishing. I work with both publishers and individual authors, providing copyediting, developmental editing, book proposals, permissions management, and other editorial and publishing services. Originally from California, I have lived in the UK since 2017, and I'm happy to work with clients on both sides of the pond. My subject strengths include:
film & media studies
gender, sexuality, & reproductive justice
immigration & refugee issues
disability studies
anarchism & radical social movements
psychology, especially trauma studies and somatic psychotherapies
My Editing Portfolio will show you some of the books I've worked on over the years. For more information about my qualifications and my work as an academic researcher, please see my CV.
I bring strong ethical values to my work. I am always attentive to unconscious bias and potentially harmful language around issues of gender, sexuality, race, and abilities, among others. (I do not offer specific services as a sensitivity reader, but I will be happy to help you find one if needed.) Receiving critical feedback can be difficult for writers, and I strive to provide a nurturing space in which criticism can be taken in and transformed into something useful. Ethical editing, for me, includes supporting the authors I work with: I offer discounted rates to early-career researchers, adjunct workers, and those without institutional support. I will not take on projects I don't believe are viable, or that I fundamentally disagree with.
Available Services
Book Proposals
You may be an expert in your subject, but you might not know how to pitch your work in a marketable way. With ten years of acquisitions experience in book publishing, I can help you craft a book proposal that will get noticed.
Developmental Editing
Developmental editing focuses on the big picture: thesis, structure, and narrative. This can include drafting an outline of a new textbook based on comp title research, or helping an individual scholar translate their PhD thesis into a book.
Copyediting & Proofreading
Editing at this level focuses on clarity, accuracy, and consistency. There may be some rewriting necessary, but no significant structural work or revising of your key thesis.
Project Management & Publisher Services
As an experienced editorial project manager, I can efficiently take books from contract to printer bluelines. Other services for publishers include permissions management, copywriting, and acquisitions research assistance.
Let's chat.
Questions? Not sure what you need? I'm happy to talk to prospective clients free of charge.